C O É M E
COÉME is a Copenhagen based clothing brand that makes womenswear with a conscious approach.
Making clothing consciously and responsibly, requires aesthetic designs in high quality: Treasures that we want to keep in our closet selection and over time build our own personal edit of pieces.
We do not believe in fast and quickly shifting fashion, to just use and throw away.
We like to take it slow and love the process of creating highly crafted and considered garments with soul……… Collectibles with an evergreen edge to keep and hand-me-down.
CONSCIOUS COLLECTIBLES
Explore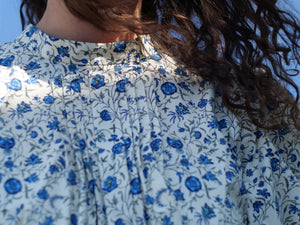 Climate Conscious Prints
All of our prints are printed with digital printing technique. This technique is a more climate conscious way of printing than the standard screen printing method.
If you would like to learn more about the details of digital printing, you can find more information by clicking button below.
All of our prints are designed in-house. 
Digital print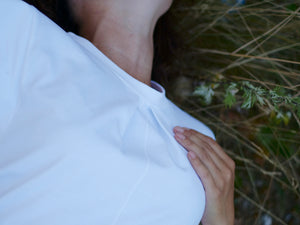 Responsible textiles
Buying less in better quality is the first step to a more conscious way of owning and using clothes.
That as a given, the fibres used in making our clothes, play an important role in crafting garments as consciously as possible.
Learn more about our conscious fabrics in our textiles section.
All 100% pure & natural.
Textiles
Organic Cotton Stables
We are big cotton lovers and cherish the easy care benefits that this comfortable & natural fibre fabric possesses.
All our cottons are 100% organic.
We invite you to learn more about the benefits of organic cotton under our "textiles" section.
Meanwhile click below to see our selection.
Organic
Attention is the rarest and purest form of generosity........ 

Thank you for your time !